I was doing some work on a Sunday morning and wanted to play some music so stuck on a random Study Spotify Playlist. I watned to move the window to my iPad to keep it out of the way so I went into the Spotify App and chose the menu item move to <ipadName> iPad.
When I did this I got the error
"Unable to connect to <iPadName>"
To use Sidecar, turn on Wi‑Fi or connect over USB
This generally comes down to an issue with the computer you're on trusting the iPad you're trying to connect to.
To create a Trust, do the following.
Open Finder
Click on the iPad in the left hand menu. You should see a button like this
Once you hit the Trust button you'll get a challenge popup on the iPad asking you if you want to trust the computer trying to setup the Trust.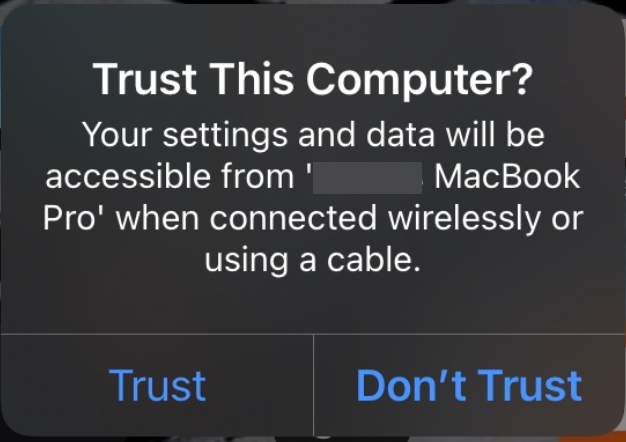 Press the Trust button and the Finder window for the iPad should change to something more akin to what you expect to se.